BlueFors Cryogenics is a company that specializes in cryogen-free dilution refrigerator systems, with a strong focus on the quantum computing and information community. Our aim is to deliver the most reliable and easy-to-operate refrigerators on the market, which are of the highest possible quality. BlueFors offers a wide range of standard systems with options that include wiring and superconducting magnets. In addition, our systems can be customized to meet the requirements of each individual customer. BlueFors strives for a transparent company structure allowing the customer to get in direct contact with the scientists and engineers that design their system.
---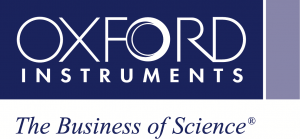 Oxford Instruments NanoScience designs, supplies and supports market-leading research tools that enable quantum technologies, new materials and device development in the physical sciences. The Triton Cryofree dilution refrigerators have led the way in ultra-low temperature experiment-readiness with its leading-edge superconducting magnet integration, sample loading mechanisms, and sample wiring options. The new Io system is a compact, Cryofree and low vibration continuous cooling solution offering device, which comes in application-friendly configuration packs. Built on dilution refrigerator technology, Io provides excellent integration benefits that other techniques cannot offer. We also offer SPECS multi-channel Nanonis Tramea quantum transport measurement system, Helium-3 systems, superconducting magnets and cryostats for spectroscopy measurements.
---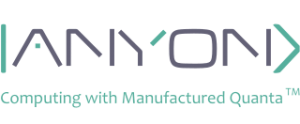 Anyon Systems Inc. is a quantum technology company, specializing in superconducting quantum devices. Anyon Systems develops state-of-art software and hardware solutions to design, optimize, and operate superconducting quantum devices. Anyon Systems headquarter is located in Montreal, Canada, and it also has an R&D office in the Netherlands.
---

Espoo Innovation Garden is the home of the largest innovation hub in the Northern Europe with thriving international companies, lively startup ecosystem, various cultural activities and sports clubs as well as a renowned community of scientists and researchers. Science and technology, business and arts all make the Garden flourish.
---

The Federation of Finnish Learned Societies, established in 1899, is a national co-operative body for learned societies in Finland. It contributes to the co-operation between learned societies, supports and develops scholarly communication and publishing, and promotes awareness and usage of research results. It also supports and develops the role of its members in science policy discussion.
---
SPONSORSHIP OPPORTUNITIES
All prices are in euro (€) and include VAT.
Bronze level:
1 500 €
Gold level:
6 000 € (BEST)
Silver level:
3 000 €
Company name as a sponsor on all printed materia
Company name as a sponsor on all printed material
Company name as a sponsor on all printed material
Company logo (+ link) on the conference web page
100-word company description and company logo (+ link) on the conference web page
50-word company description and company logo (+ link) on the conference web page

One-page advertisement at the program booklet: inside front cover, inside back cover, outside back cover, or page facing table of contents. First come, first (re)serve basis.

Half-page advertisement at the program booklet: inside back cover, or outside back cover. First come, first (re)serve basis.

Space at the conference venue. Booth workers must be registered at the conference and are encouraged to participate in the conference.

1 Roll-up (poster) in conference space

2 free regular registrations
(value 600 e)

1 free regular registration
(value 300 e)
Poster session sponsor:
2 000 €

Boat trip sponsor:
2 500 €

Lunch sponsor:
4 000 €

Dinner sponsor:
8 000 €

Sponsoring drinks/snacks for a poster session at the conference
Sponsoring a boat trip + cocktails to the dinner at the conference
Sponsoring a lunch at the conference
Sponsoring a dinner at the conference
Company name as a sponsor on all printed material
Company name as a sponsor on all printed material
Company name as a sponsor on all printed material
Company name as a sponsor on all printed material
Company logo
(+ link) on the conference web page
50-word company description and logo (+ link) on the conference web page
 50-word company description and logo (+ link) on the conference web page
100-word company description and logo (+ link) on the conference web page
Announced before the poster session as the sponsor
Announced before the trip as the sponsor
Announced before the lunch as the sponsor
Opening words of the dinner by the sponsor
1 Roll-up (poster) in poster session space
1 Roll-up (poster) in conference space on Monday
1 Roll-up (poster) in lunch space
1 Roll-up (poster) in conference space
1 free regular registration (value 300 e)
2 free regular registrations (value 300 e)